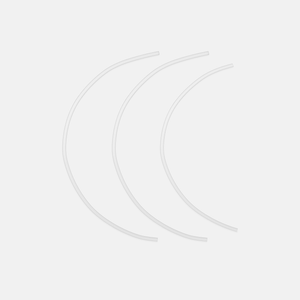 Bambu PTFE Tube (3pcs) - For X1 Series
Overview
The function of PTFE is to reduce resistance and guide filament. The tube's inner diameter is 2.5mm, and its outer diameter is 4mm.

Compatibility
X1 Series Exclusive

In the Box
PTFE Tube (3pcs ): 370mm*1, 550mm*2

Replacement
To learn more about replacing the PTFE Tubes: https://wiki.bambulab.com/en/x1/maintenance/replace-ptfe-tube.