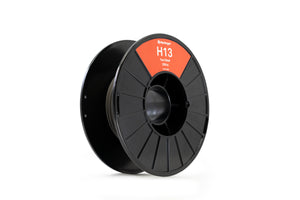 200cc H13 Tool Steel Spool
H13 Tool Steel is an excellent choice for high temperature applications that also experience drastic cooling. This, coupled with abrasion resistance and good machinability properties, makes it ideal for high-temperature tooling and wear-resistant pieces.
MARKFORGED H13 TOOL STEEL DATASHEET
Compatible with the Markforged Metal X.